The cottage on first impression did not look too bad and the owner wanted a lick of paint to sell it. On observation i noticed lots of bubbles in the masonry paint that needed to be removed. Once started the problems with the walls became clear. Some previous builders had used cement render to point the cottage and then covered it in a few coats of Synthetic masonry paint. A big mistake for a property of this age. The opposite happened and rising moisture had nowhere else apart from into the stone and inside the cottage which was damp.
The cement needed to come out along with all the paint on the lower layer to let the walls breathe. NHL 3.5 lime pointing with various local sharp sands were used.
The cement render was hard to remove without damaging the Mere stone. Various methods were used.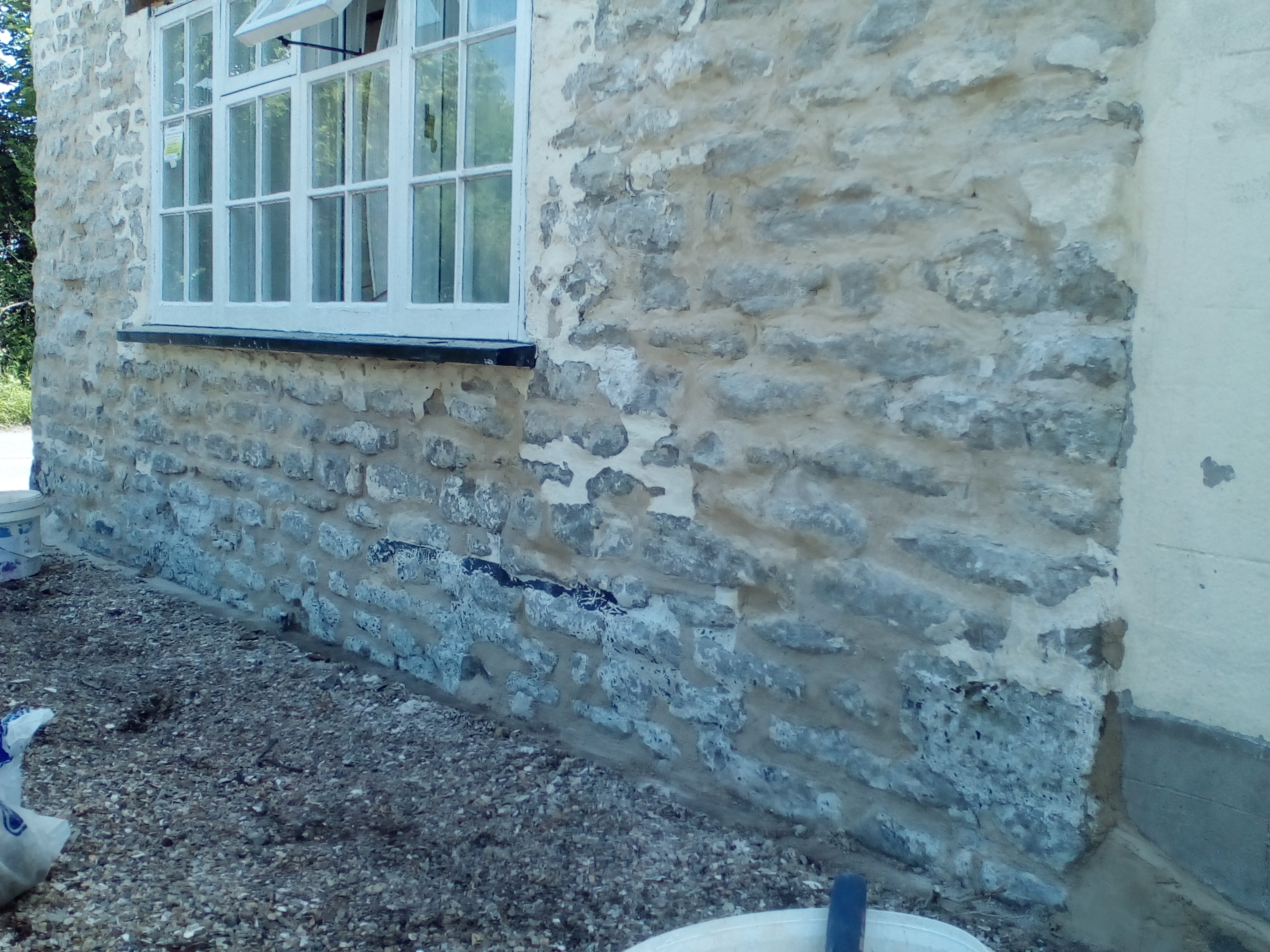 The rotting Pine lintel and the top of the frame needed to be carved out to non rotting wood and replaced with some harder Oak.
A new footing was used with a different lime mix with added Pozzolan agril for hardware in a continual wet space.
The paint we used was a micture of minera with part synthetic to bond to the synthetic upper coat and was called Silicate Pittura from Mike Wye.